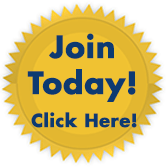 Because of what we do...
Annual Session offers superior continuing education for dental professionals caring for patients with disabilities.
Annual literature review highlights the latest research for the Special Care Dental professional.
SAID modules provide instruction for the dental professional caring for at-risk populations.
SAID website provides a central forum where members can exchange ideas on current issues, and network with other professionals with similar backgrounds & problems.
SAID website provides a hub where members can access real-time updates in special care dentistry, and exchange ideas and solutions to common issues.
Membership list: SAID members are themselves resources for those who advocate for at-risk patient populations.
About at risk patients with special needs
About the quality of dental care provided to patients with special needs
About educating those who provide daily oral care to these special patients
About you the dental care provider who cares for these vulnerable patients